What Bank Branch Closures Mean for Your Business
Image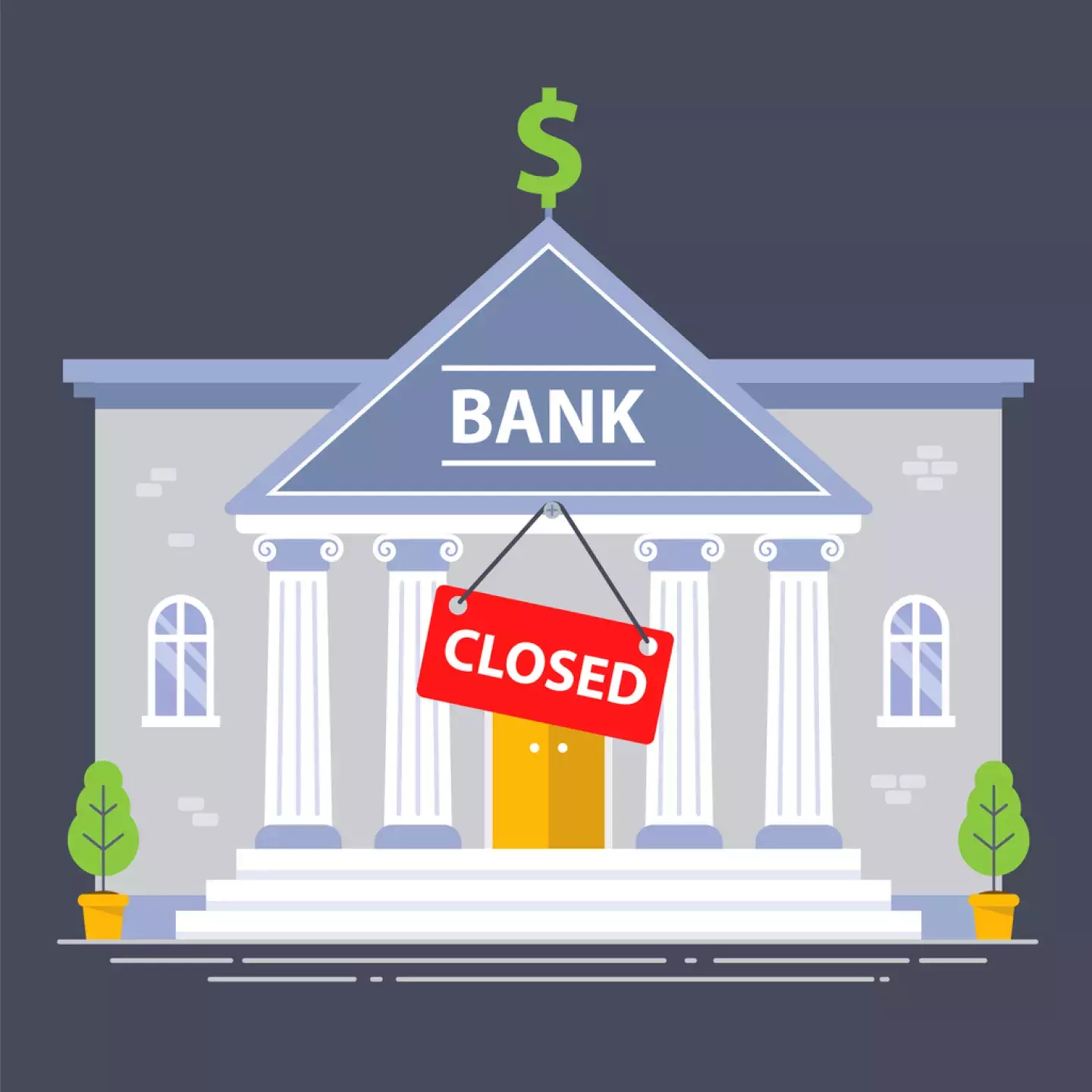 The topic of branch closures is not new and has been ongoing since 2011 as the rate of branch closures has been steadily decreasing. However, the COVID-19 pandemic has rapidly increased the number of branch closures since 2020. According to S&P Global, 5,231 branches closed during the COVID-19 pandemic, and 2,927 branch closures in 2021 alone. Why? Because COVID-19 drastically changed consumers' desire and willingness to have in-person interactions. This has led to a permanent shift in how people access financial services, but also how financial institutions choose to operate and conduct business with commercial customers. Below, we will discuss why branches are closing, what it means for your business, and how your business can operate around branch closures.
Why bank branches are closing and trending toward consolidation
Branches are closing at rapid rates for many reasons, but the most common reason is the consumers' adoption of mobile and online banking technology and increased usage. This has been a contributing factor for branch closures for many years, but as previously mentioned, there has been a significant spike since the beginning of the pandemic due to local business operation guidelines and the customer's comfort level with in-person interactions. Branches began to operate with a skeleton staff and only offered services through the drive-thru only, and research shows that most families have adopted mobile and online banking for at least some of their banking services.
Another trend we are seeing that is impacting branch closures is branch consolidation through mergers and acquisitions (M&A). According to S&P Global, merger and acquisition deals topped $77 billion in 2021, the highest level since 2006. M&A activity has been most common in rural areas with branch duplication within a 10-mile radius. This M&A activity has changed the branch landscape and has created new challenges for businesses.
How do branch closures impact retail and restaurant owners?
Longer drives for deposits, change, and other banking services
Retailers and restaurant owners in both metropolitan areas and rural areas are heavily impacted by branch closures. More than 87 percent of branch closures caused by the COVID-19 pandemic have been concentrated in metropolitan areas, but there has also been a significant increase in banking deserts. Banking deserts are areas with inadequate banking services and are usually located in rural, less populated parts of the country. According to S&P Global, by June 2021, there were 1,610 banking deserts, an increase of 48 new deserts from 2019.
If your business is in a banking desert or a metropolitan area impacted by these closures, you'll find that you must spend more time driving to a branch for simple, but necessary banking services like making deposits and getting change. Not only does this increased time take employees away from more revenue-generating activities, but it also raises the security risk to both your employees and cash.
Increase in banking relationships/providers
Though every business is unique, there are certain cash handling and banking tasks that must be completed to keep the business moving forward and profitable. Bank branch closures in your operating area can heavily impact the number of banking relationships and providers you have. For retailers and restaurants that have more than one location, they might have to have a relationship with more than one bank, i.e., a Wells Fargo account and a Chase bank account. This adds a layer of complexity for headquarters that are trying to create accurate reports. In addition to adding overall complexity to reporting, the more banking relationships your business has, the more you will pay in banking fees.
Increased costs for banking services
In an effort to focus on more profitable services and reduce branch foot traffic, financial institutions have slowly been increasing costs for commercial services like making change, to reduce commercial customers coming into the bank. With more branches closing, reducing foot traffic in branches is a priority for financial institutions. When it comes down to it, the cost of going to a branch is higher than it's ever been.
How can your business operate around bank branch closures and consolidations?
Cash handling can be a labor-intensive and costly task, and branch closures and consolidation only increase the cost associated with necessary cash handling tasks like delivering cash to the bank to make a deposit or get change. There are three solutions that can help automate your business' cash handling despite branch closures: cash recyclers, smart safes, and armored car service. All these solutions can help you navigate the obstacles caused by branch closures by eliminating trips to the bank and having access to funds and deposits through daily provisional credit.
Smart safe technology and armored transportation eliminate time-consuming trips to the bank. This not only keeps your employees and cash safer, but it also gives back a significant portion of time to employees so they can focus on taking care of customers and running the business. Another benefit to using cash automation technology like Loomis's SafePoint solution is that business owners can gain access to daily provisional credit. This feature credits a business's account to reflect cash deposited in a smart safe prior to armored transport and bank deposit. Compared to traditional deposit methods, this process gives businesses access to their funds much faster. In addition, from an accounting standpoint, provisional credit allows leadership to be more efficient with cash flows so bills can be paid, and payroll can be made quicker.
It is no secret that there can be a huge time and labor commitment to cash, and branch closures and consolidation can impact your retail or restaurant's cash operations more than you think. However, businesses can easily and expertly navigate these challenges and obstacles by adopting cash automation technology or armored transportation service, which not only helps you overcome the challenges from branch closures but betters your cash handling operations overall.
Want to learn more about how cash automation technology can benefit your business? Contact us today or check out our ROI calculator.