Cash Transportation & Cash Management
Loomis provides more than cash transport and management services. We deliver an entire secure-cash ecosystem designed to integrate seamlessly into your business operations, provide near-instant access to valuable information, and help mitigate risk.
Track and Trace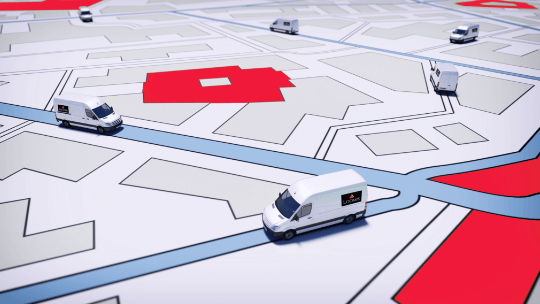 Loomis Track and Trace technology keeps customers up to date with the latest shipment status, with detailed delivery information available each day via Loomis Direct.
Loomis Direct
Image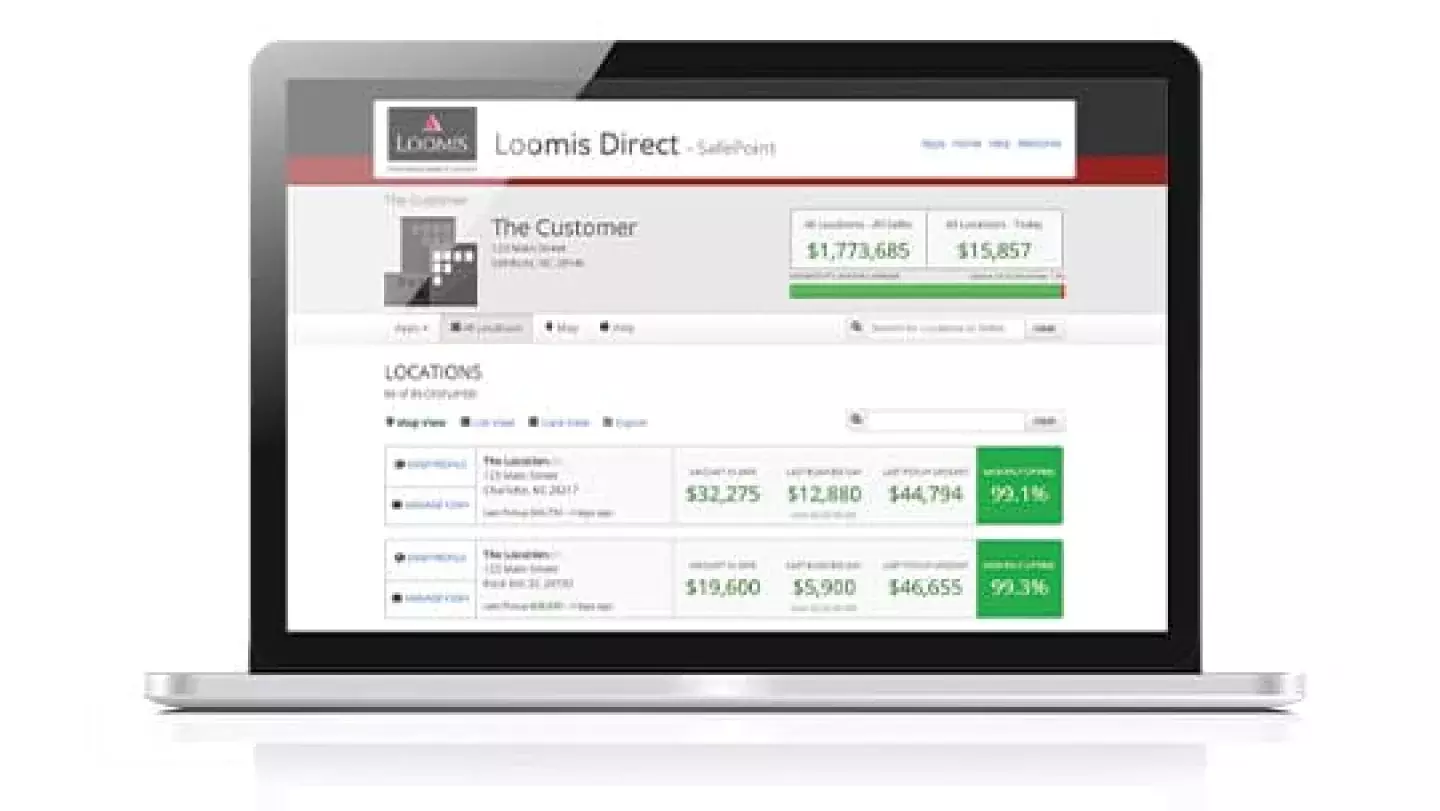 Our web-based customer portal gives customers easy, near real-time access to all accounts and reporting information from virtually anywhere, 24 hours a day, 7 days a week. Users can view the processing status of their orders and deposits and access their reporting with a robust dashboard tool.
Loomis Direct provides you with:
Comprehensive reporting for every step of the cash management process
Tracking and visibility of liabilities, from pickup to deposit
Vault position
Balance and auditing service with independent auditing
Processing status
Notifications of service delays or disruptions
Robust reporting capabilities, with over 35 available in four convenient formats
SmartDrive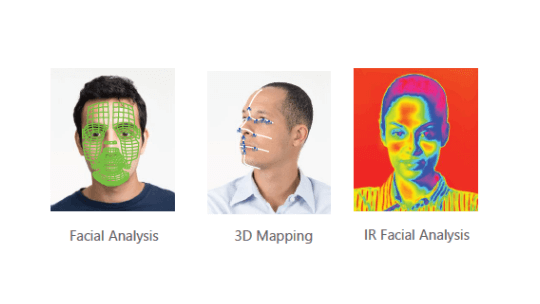 A driver's best friend, the SmartDrive system records comprehensive data inside and outside of a vehicle, helping promote safer driving, limit collisions, and reduce liability costs.
iBox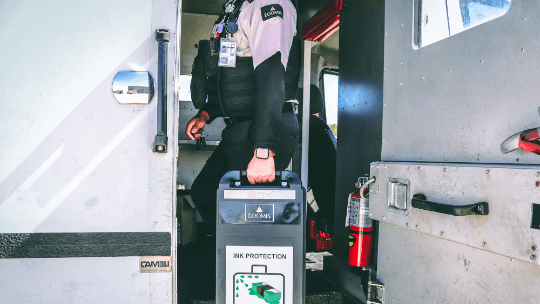 This smart-cash protection technology makes cash-in-transit operations less attractive to potential threats with features like passive ink degradation, access control, asset monitoring, and more.
Loomis Customer Service (LCS)
Any incidents automatically generate a service request in Track and Trace, notifying messengers on route immediately. And when service is complete, service times are populated back into LCS and the incident is closed.
Smart Safe & Cash Recycling
Powered by Titan technology and our proprietary software, our smart safe and recycling systems provide businesses with a reliable and secure way to handle and manage cash and reduce error with greater accuracy and deeper insights into their operations.
SafeSync
Image
The next generation of cash-management software gives Loomis unprecedented oversight over our entire smart safe fleet, expediting our ability to find customer data and resolve service inquiries.
PlatformSync
Image
PlatformSync is an API platform that is direct link between the SafePoint smart safe or cash recycler and the back-office departments and allows for more accurate reconciliation or quick resolution of cash discrepancies in a near-real-time environment. Retailers then have the flexibility to feed that information to any reporting system they choose. PlatformSync records raw information from each safe, and then reports the store's cash situation back to the brand in near-real time, along with other information, such as cash drops, courier events, coins and bills dispensed, and door events.
Loomis Direct
Turning reporting information into better decision making.
Revolutionize your cash insights with Loomis Direct. Our fully integrated customer portal provides near real-time access to data and valuable cash management data from anywhere, via PC or mobile device.
Loomis Direct provides you with:
Increased customer visibility to data, from pickup to final deposit
Intuitive interface for simple navigation
Cashier-level reporting and precise tracking and counting of all cash activities
Extensive tracking technology for pickups, PODs, change order deliveries, and premise time
Ability to open, track and report on service tickets