Titan X
SafePoint® Titan X Expansion Peripherals offer fully configurable cash management capabilities for businesses that frequently replenish tills with change, have a high number of tills, or need to buy change 24 hours a day.

These state-of-the-art expansion modules are designed to enhance industry-leading SafePoint Titan® smart safes and are built for unmatched flexibility, ease of deployment, and simplified upgrading. Titan X expansion capabilities include note and coin dispensing and custom scaling of note deposits and validation.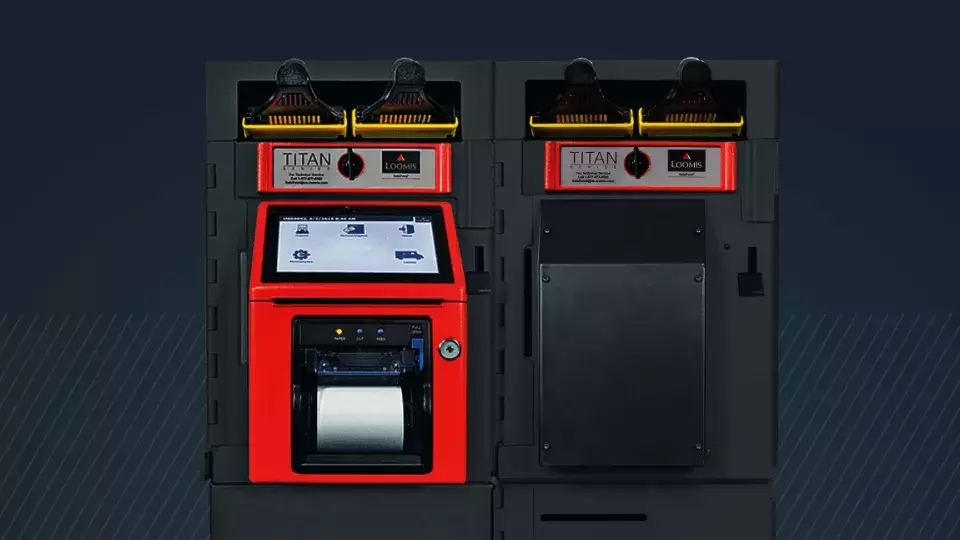 ---
Configuration Options
SafePoint Titan is available with single- or bulk-note validators, and standard or XL cassettes. Additional bottom vault options and pedestals are available.
Titan with Bulk Coin Dispenser (6 cup and 8 cup available)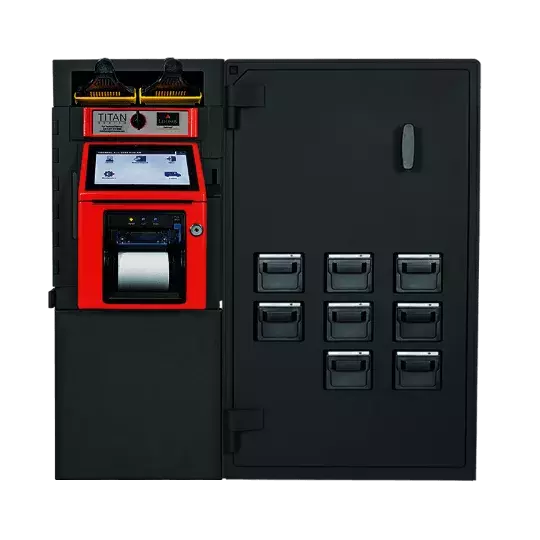 High-volume coin dispensing in bulk format
Coins dispensed in any combination in preset amounts
Titan with Bulk Coin and Note Dispenser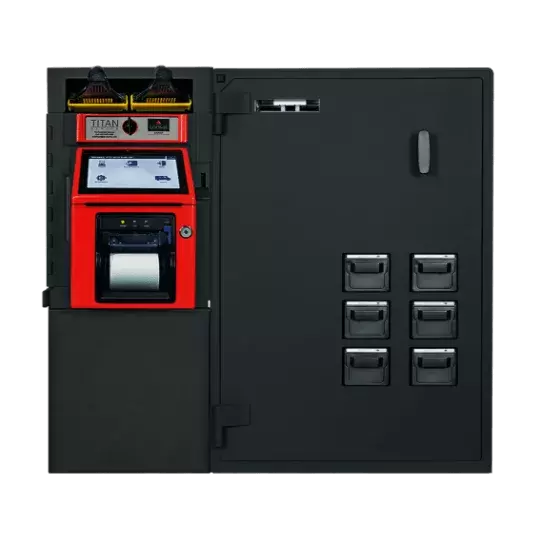 Medium to high cash deposits
High change-order volume
Titan with Low-Capacity Note Dispenser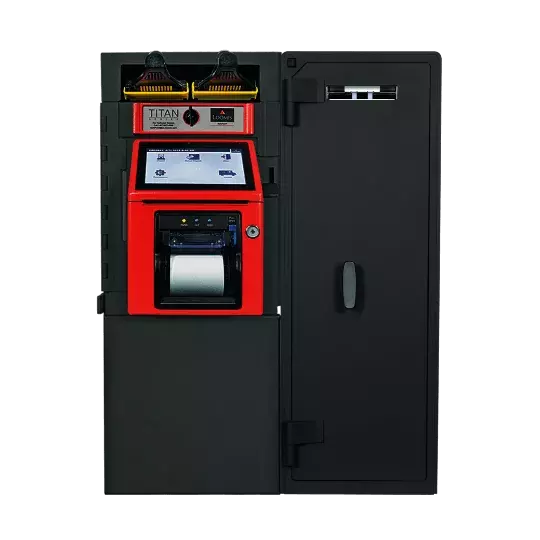 Supports up to 4 cassettes, 400 to 500 notes per cassette
Dispenses 60 notes per minute
Titan with Side Car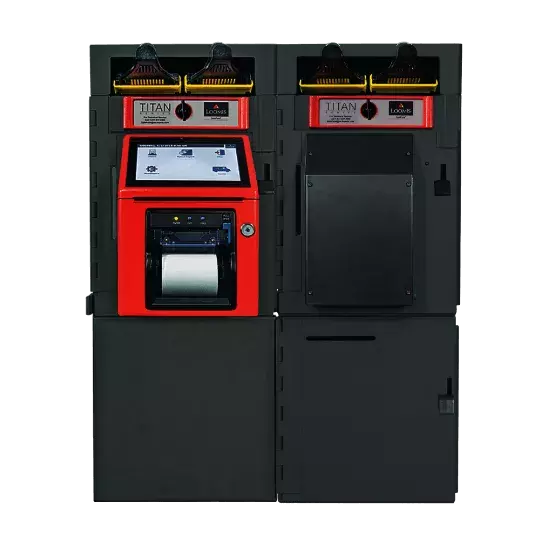 Scalable note validation and deposit capabilities
Adds two additional single- or bulk-note validators
Hardware and Software Overview
Audible alarm in vault door
Wireless or Ethernet network connectivity options
All transactions auditable and managed by individual user PINs
"Buy Change" function supports exchange of large notes for smaller notes/coins
Advanced accounting features allow for extensive list of reports
Supports network downloads for software upgrades or for new currency releases
Complete cash management application included (except BCND)
Connectivity and Upgrades
Connect to SafePoint Titan smart safe via data cables provided by Loomis (up to 100')
Peripherals can be purchased and deployed after initial system installation