Titan
SafePoint Titan® smart safes combine the latest in secure hardware with Loomis' advanced proprietary software to streamline cash-handling processes, improve accuracy, and minimize downtime.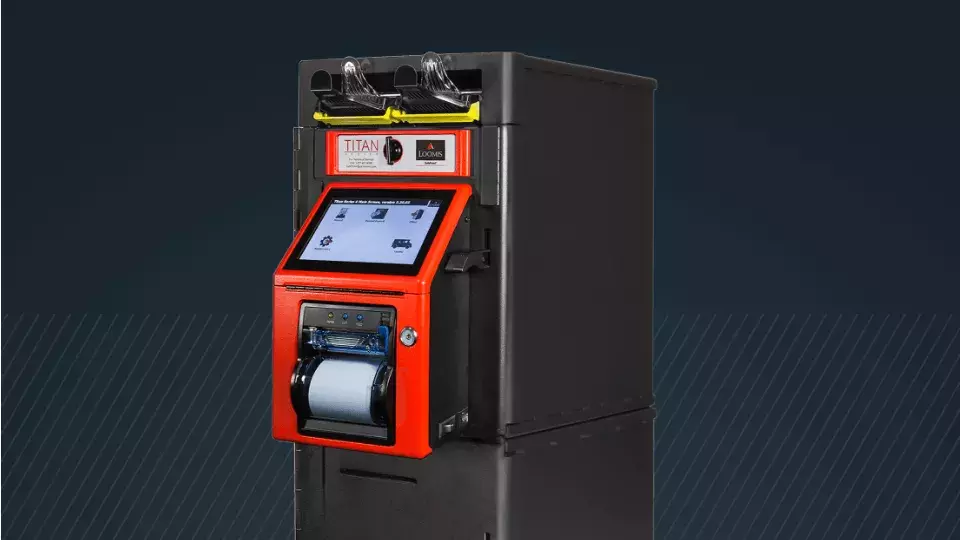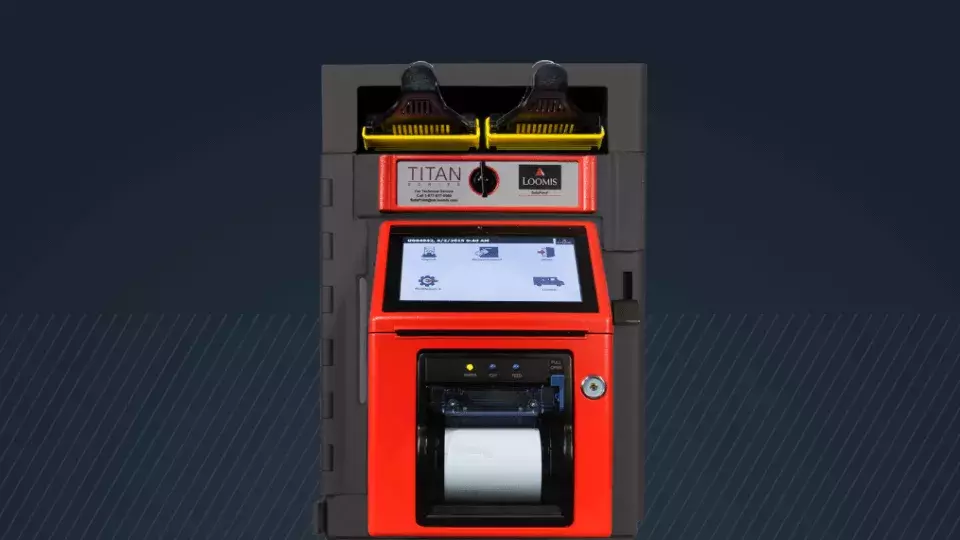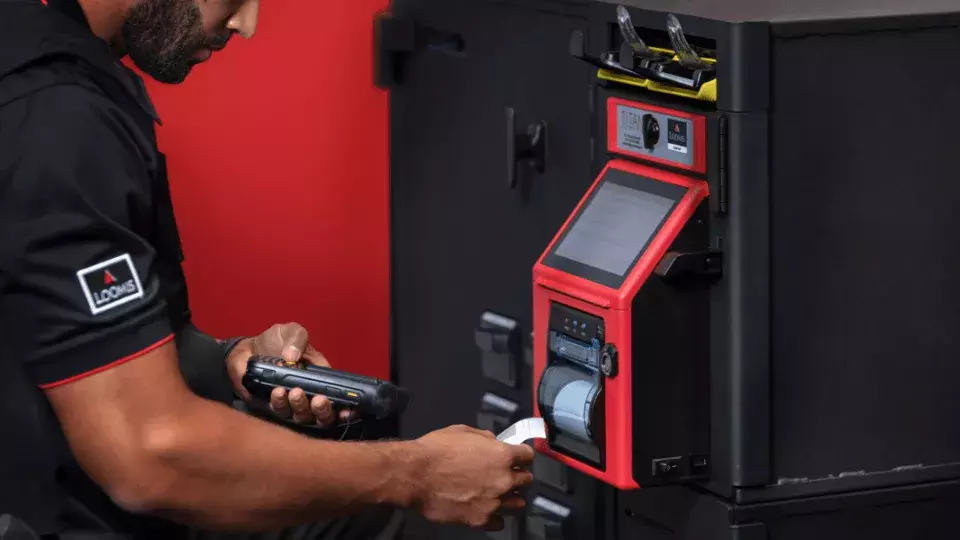 ---
Titan Features
Intuitive interface
The feature-rich UI with scalable design allows for simplified system enhancements and software updates.
Integrated tutorials and diagnostics
Onscreen training materials and diagnostic capabilities help customers maximize uptime.
Maximized communication uptime
Built-in wireless connectivity eliminates service delays or the need for IT support.
Keyless entry
Secure and remote keyless entry eliminates potential service lapses due to lack of keyed access.
Configuration Options
SafePoint Titan is available with single- or bulk-note validators, and standard or XL cassettes. Additional bottom vault options and pedestals are available.
SafePoint Titan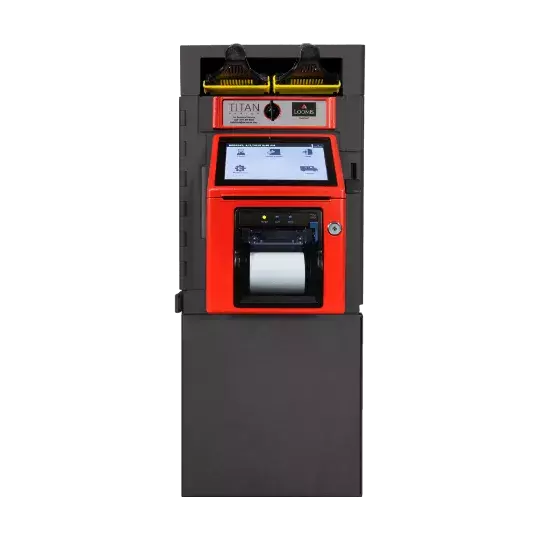 1,200 notes per cassette
2,250 notes per XL cassette
SafePoint Titan with Storage Vault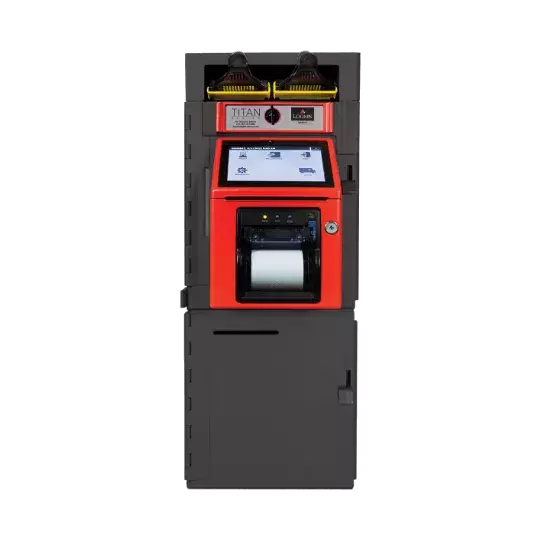 SafePoint Titan with Tube Vend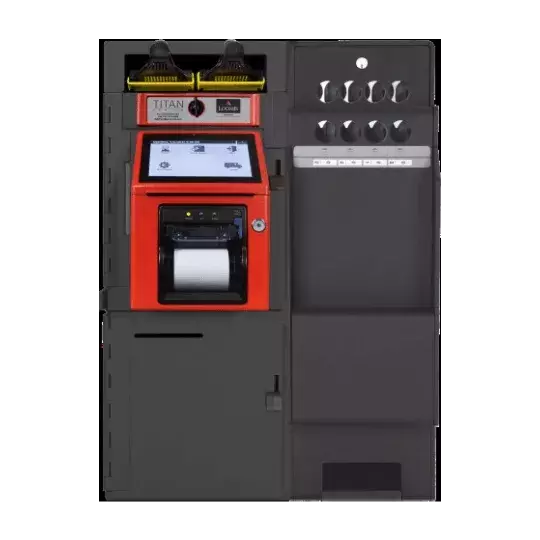 SafePoint Titan Series 4 with Standard Side Vault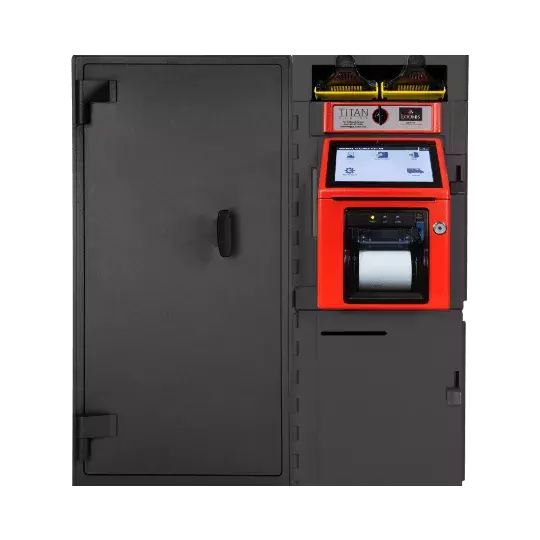 SafePoint Titan Series 4 with Till Storage Vault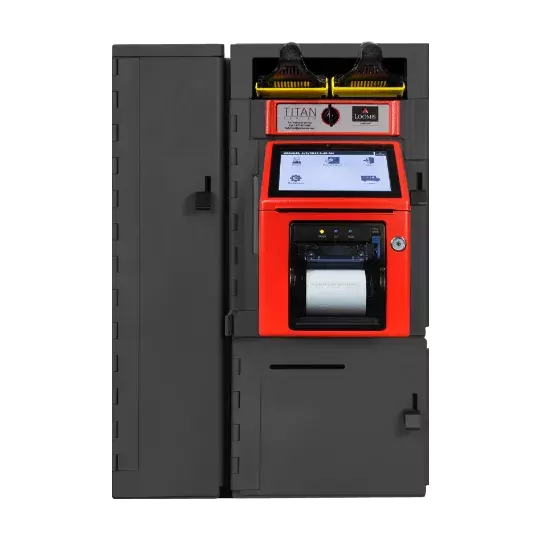 Hardware Overview
7-inch color screen
Integrated onscreen tutorials
Easy-to-access main CPU board and power supply
Managed access with individual PINs
Single- or bulk-note validator
Support for standard (1,200 notes) or XL (2,250 notes) cassettes
Note validator maintenance door for easy jam clearing
Integrated thermal printer and receipt cutter
RoHS compliant / CE, UL certified
Software Overview
Intuitive icon-based interface for ease of training
Remote system updates and diagnostics
Complete cash management application
Wireless or Ethernet network connectivity options
Keyless entry
Advanced accounting features
Software upgrades and new currency releases supported via network download
Customized remote report download capabilities
Storage for 48,000 financial and security transactions