Top 4 Benefits for Accepting Cash Payments in Retail
Image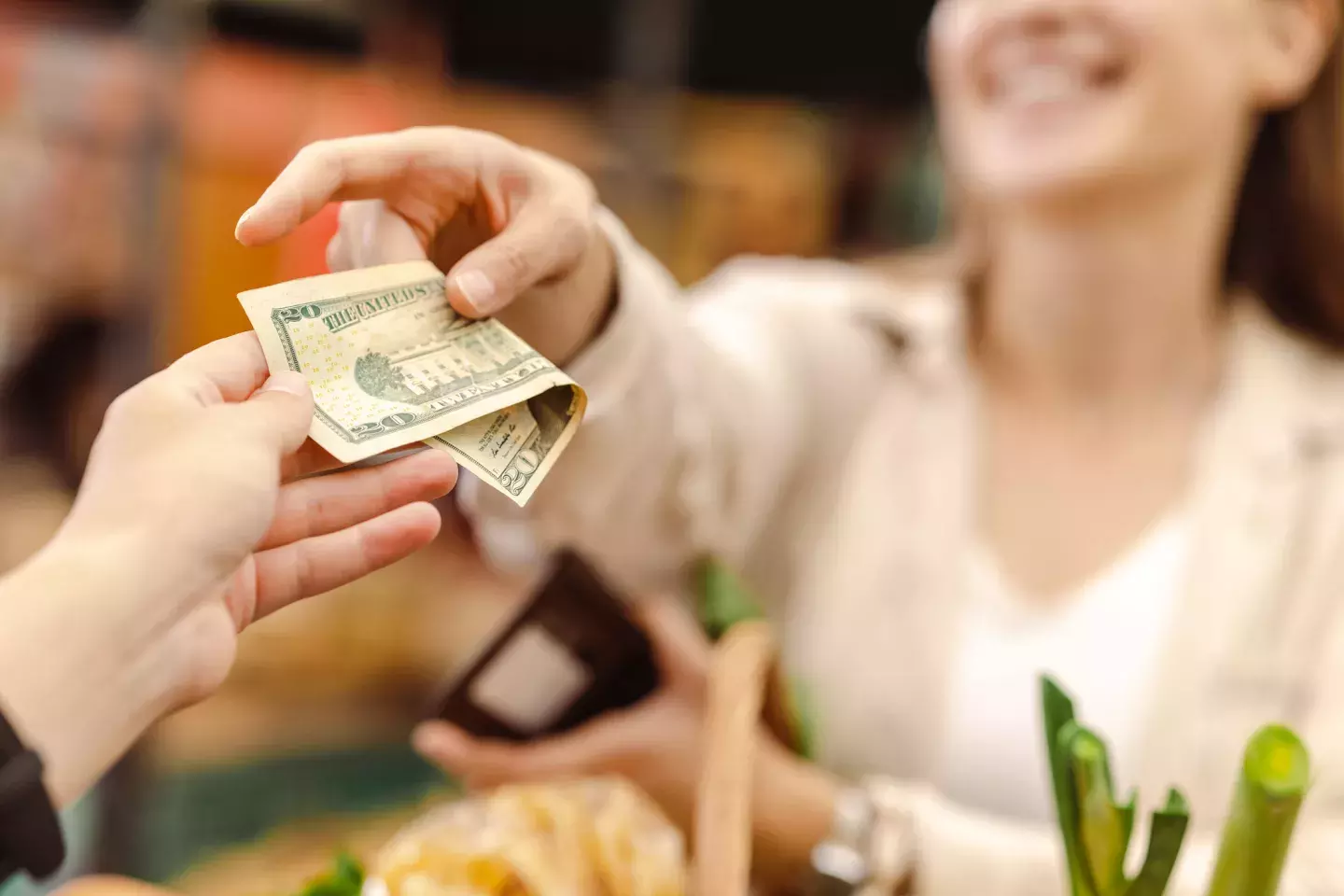 As the U.S. economy continues to face an uncertain future, with purchasing behaviors in flux that directly affect the retail industry, many businesses are redoubling their efforts to reduce their operating costs. A popular strategy is to look for ways to process transactions more cost-effectively, and the cost of credit card transaction fees wears a big target. Many small business owners don't realize just how much the processing fees affect their bottom line.
There are a few strategies to help retailers minimize credit card processing fees, but the other side of the coin (no pun intended) is to encourage cash transactions where possible. Cash offers several benefits that make the payment option an important element of tightening your belt.
No fees: To accept cash, there are no fees paid to external parties. That's in stark contrast to the 1.5 to 3.5 percent transaction fees levied by major credit card companies1. And the fees themselves can vary quite a bit depending on the type of card, the amount of the transaction, and the industry of the product/service being purchased. With a combination of interchange fees, payment process fees, and assessment fees, it can get complicated quickly. Cash is decidedly simple by comparison.
Lower risk: Compared to credit card fraud, cash is much lower risk. The U.S. Treasury estimates the risk of encountering a counterfeit bill at one bill per 10,000, which pales in comparison to the rising rate of credit card fraud. Recent data show that more than 150 million Americans have been victims, or about 65 percent of credit and credit card holders2. That means that by using cash, consumers and merchants both avoid the complication (and losses) of fraud chargebacks.
Convenience: In terms of which payment option is easier, cards and mobile devices or cash, it amounts to a draw. For the consumer, although the number of Americans who go "cashless" is continuing to rise, purchase behavior is still split fairly evenly, indicating that people operate just as easily with one or the other. Cash is ready to use, allowing for immediate use—for the consumer, it's in hand at the point of purchase; for the merchant, the funds are available as soon as a deposit is made at the bank. In fact, 14%, of Americans still use cash for all or almost all of their purchases, according to a recent Pew study3.
Reliability: For consumers weary of protecting themselves from credit card fraud and online theft, cash avoids that arena altogether. Simply put, a $50 note can't be hacked. In addition, without a digital component, any risk of theft is limited to the cash in hand, not an entire life savings. Cash is also not subject to loss due to accidental immersion in water or dropping (as with a phone), or access problems. If the system is down or you're "out of range," you're out of luck. Not so with cash.
Two pieces of legislation now making their way through Congress—the Payment Protection Act and the Credit Card Competition Act—address the nation's payment systems, working to provide protections for consumers and businesses alike. Both efforts are a clear sign that cash is still very much an important part of the payment ecosystem, helping to serve the interests of merchants as well as a broad swath of the population.
In fact, there is a global shift toward using cash and away from the pandemic trend of going cashless. In the U.S., roughly six-in-ten Americans (59%) say that in a typical week, at least some of their purchases are paid for using cash, and a majority of Americans (58%) say they try to make sure they always have cash in their wallets2. Protest movements against cashless business practices have even popped up recently, including one in Australia from July 3 – 10 called "Cash Only Week," where citizens were encouraged to pay with cash "for everything you can."
As the share of in-person purchases rebounds closer to pre-pandemic levels4, retailers should be ready to offer consumers the option to pay based on preference to make doing business with you easy. But to keep your operating margin as low as possible, you can also implement a cash discounting program to incentivize customers to pay with cash.
Whatever multi-payment-method operation you have in place, it might make sense to consider integrating a cash-handling solution into the mix. As an industry-leading provider of cash management solutions and an active supporter of all payment forms, Loomis can help you determine what makes sense for your business.
---
1 Average Cost Of Credit Card Processing Fees | Bankrate
2 2023 Credit Card Fraud Report | Security.org
3 Share of Americans who go 'cashless' in typical week continues to grow | Pew Research Center
4 2022 Findings from the Diary of Consumer Payment Choice – Cash (frbsf.org)