Seven Restaurant Technology Trends We'll See in 2022
Image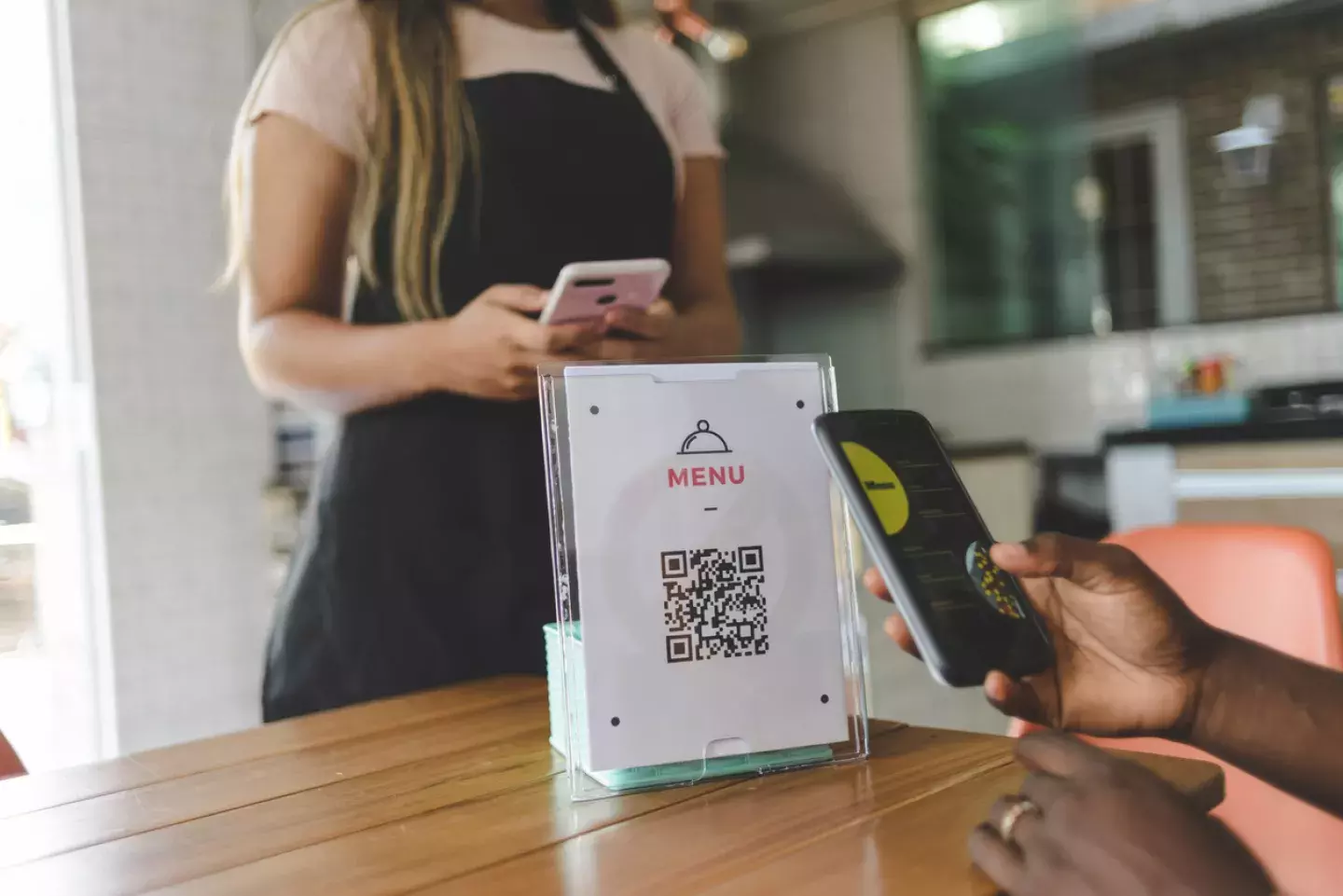 Few industries have been as heavily impacted by the labor shortage as the restaurant industry. The restaurant industry's average yearly turnover rates range from 100 percent to 130 percent and according to experts, turnover costs are more than $2,000 per employee. This made high employee turnover one of the biggest operational challenges for restaurants in 2020 and 2021. This has pushed owners and managers to seek out technology-focused solutions that enable them to optimize operational processes and increase employee retention while still growing profits.
As we look forward to 2022, here are seven restaurant technology trends that restaurant owners, operators, and franchisees should take advantage of:
1. Online ordering systems and delivery apps
The National Restaurant Association says that three out of every five consumers order delivery or takeout once a week in the United States. Since the COVID-19 pandemic, third-party delivery companies like UberEats, GrubHub, and Door Dash have aggressively expanded their delivery coverage and many local and chain restaurants have seized this opportunity to increase income through convenience and delivery fees. Some restaurants, including Chick-Fil-A, are expanding their business to include delivery without the use of a third party.
2. Online table reservation system
An easy way for restaurant management to optimize staff scheduling would be to invest in table reservation technology like OpenTable. Another option for restaurants that don't take reservations is an online waitlist option where customers can join the waitlist without having to be physically present at the restaurant. This frees up employees from having to answer the phone, and by using technology-enabled reservation systems, restaurants can manage seating, waitlists, customer loyalty, and dining preferences as well as collect vital client data inside one platform.
3. Real-time tip payouts
With the current labor shortage, keeping employees happy has never been more important since the cost and difficulty of replacing them have increased drastically. One way to increase employee satisfaction is to invest in technology that gives employees financial security by digitally paying out their tips in real-time, 24/7/365. Kickfin, allows you to tip out your team in less than 30 seconds by sending tips instantly to employees' personal bank accounts the second their shift ends. With Kickfin, you can streamline the checkout process by eliminating time-consuming cash tip payouts and reconciliation at end-of-shift. It also helps your store leadership save time by eliminating tedious cash counts, tip disputes, and trips to the bank.
4. Complete cash automation solution
Today, how you spend your time matters and many restaurants spend a significant amount of time and resources on day-to-day cash operations such as counting and recounting cash, building end-of-day deposits, driving to and from the bank, and standing in line once you are there. However, a full end-to-end cash handling solution, like SafePoint by Loomis, can help you automate these daily cash tasks to streamline your overall cash handling processes, increase efficiency, reduce risk, and save on labor and resources. Loomis's SafePoint is comprised of smart safe technology, change order management, armored transportation, and our proprietary online reporting platform that provides actionable data, such as how much cash has been deposited into any device at any given time during the day, who is depositing it, when, and how much change is available to dispense.
5. Automated inventory management software
Much like cash automation, automating your inventory management means tracking food and beverage and anticipating the quantities needed to run your restaurant efficiently. With inventory management software restaurants can significantly cut down the time needed to schedule orders. In addition, restaurants that use software are likely to reduce food waste because they are ensuring the restaurant is not ordering more than what is needed.
6. QR codes
Since the COVID-19 pandemic, restaurants have leveraged QR codes all over their restaurants to increase contactless options. QR codes are often seen on posters, tables, doors and websites to allow customers to access menus, and some even allow them to order and pay. This technology is relatively low-cost and doesn't require downloading an app, making it convenient for customers while keeping everyone safe.
7. Self-service kiosks
Lastly, the restaurant industry will see self-ordering kiosks continue to grow in use in 2022. Self-service kiosks speed up lines and provide unique benefits for QSRs and fast-casual restaurants. This technology not only speeds up the ordering process but also offers customers a way to have more control in personalizing their orders. In recent interviews, many companies such as Panera and McDonald's have said that they are going to continue to add self-service kiosks in their locations but have no plans to replace workers but to move them to other tasks to keep the restaurant operating as efficiently as possible while creating a positive customer experience.
COVID-19 has shaken up the entire food and beverage industry and restaurateurs should stop using quick, band-aid solutions and begin to focus on how they can leverage technology to help optimize their staff, reduce turnover and automate tedious tasks associated with store operations.
Click here to learn more about how Kickfin and Loomis's SafePoint solution can help your restaurant.