Is there Actually a Coin Shortage, or just Poor Circulation? (And How to Help)
Image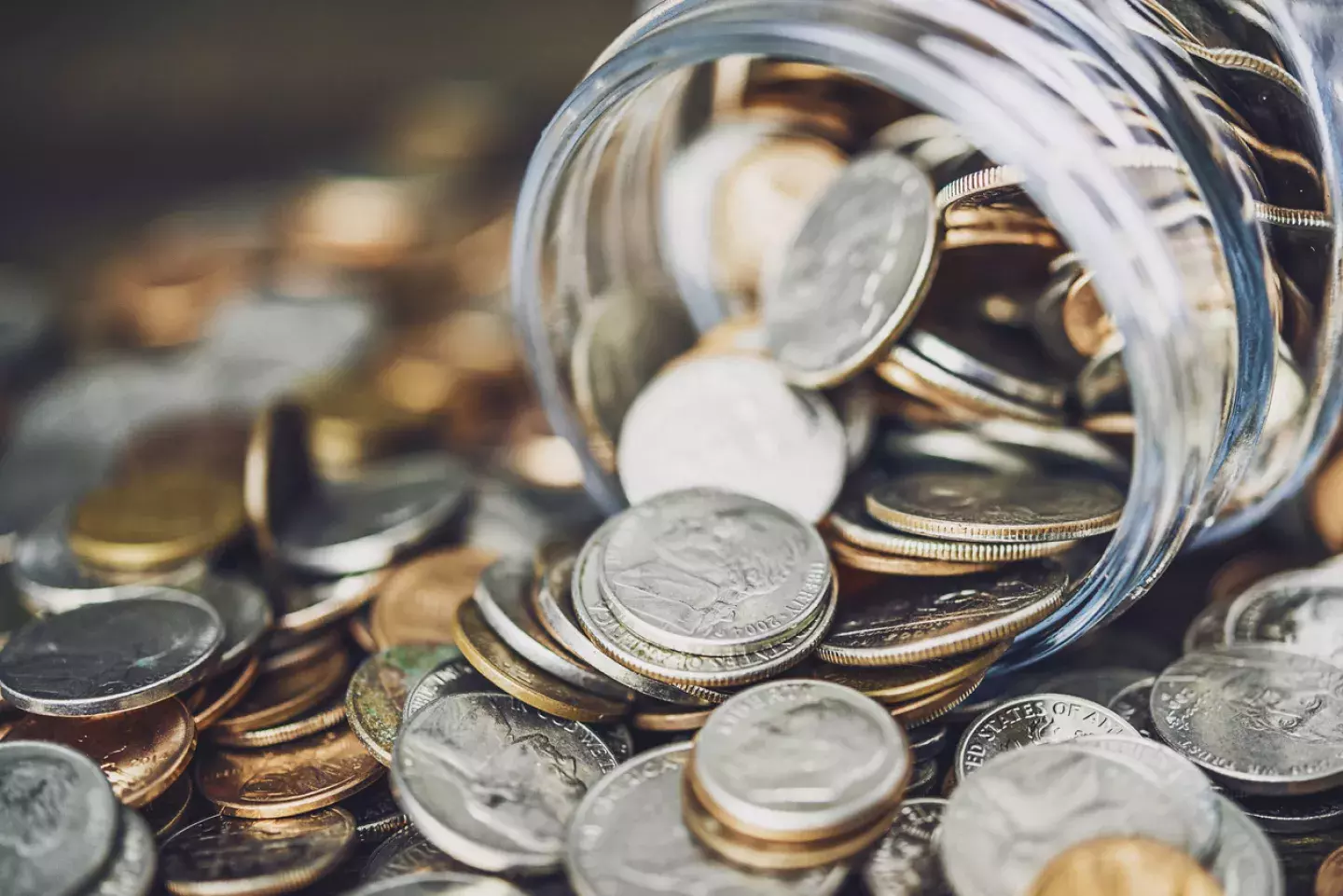 Many are aware of the nationwide coin shortage caused by the COVID-19 pandemic and businesses shutting down during that time. These mandatory lockdowns completely disrupted overall coin circulation across the United States and even though banks, retailers and other cash-dependent businesses have returned to mostly normal operations, many businesses are still struggling to have enough coin on-hand to operate efficiently and serve customers. This isn't because there isn't enough coin inventory, in fact there's currently $48.5 billion in coin sitting idly in more than 128 million American households instead of flowing through the economy.
Money serves three key functions in the economy: a unit of account, a store of value, and a medium of exchange. While the idle coins are successfully fulfilling the first two roles, many businesses don't have the coin they need to use it as a medium of exchange.
"The weak circulation affects most everyone, but the hardest hit are small cash-dependent businesses and those who are least well off," says Hannah vL. Walker, a U.S. Coin Task Force member and Vice President with FMI – T he Food Industry Association. "For millions of Americans, cash is the only form of payment."
According to David Ryder, Director of the United States Mint, historically the Mint has produced less than 20 percent of coins in circulation, but in 2020 the Mint manufactured and contributed 30 percent of coin introduced into the coin supply chain. However, Ryder says there is no way to manufacture a way out of this problem. In June 2020 the U.S. Coin Task Force was formed with the goal increase coin circulation. Since then, they have released a comprehensive list of strategies and tactics to encourage consumers to spend coin at retail locations, redeem coins at coin kiosks, and deposit their coins at financial institutions, but how can retailers and banks help make this happen?
Here are a few recommendations from U.S. Coin Task Force:
Promote incentives and specials
Both retailers and financial institutions can use special promotions and incentives to increase participation and help bring coin back into circulation. Retailers can offer free merchandise, promotional items, or gift cards if customers pay with or exchange a specific amount of coin. Financial institutions should consider exchanging coin for free to both customers and non-customers or offer a special where people can open a savings account for free with their deposited coin.
Make it charitable
Many retailers and financial institutions can partner with a charity or non-profit organization to encourage consumers to pay in coin knowing it will benefit a good cause. It is even recommended to support local charities that have a direct impact on the business or bank's community.
Share on social media
Social media is a powerful tool and can be leveraged to help bring more coin back into circulation. Create awareness of the problem and provide ways that the audience can help and get involved. Make sure to use the hashtag #GetCoinMoving in all social media posts.
Post signage
Both financial institutions and retailers are encouraged to use signage at their physical locations to bring attention to the lack of coin in circulation. Physical signage can be used to promote any special incentives, charitable causes, or benefits of depositing coin.
What not to do
There are many good ways that retailers can help encourage consumers to use their coin, but there are also things retailers and banks should avoid:
Do not stockpile or hoard current coin inventory as it can be detrimental
Don't hold on to anymore coin except what it needed to make change
Do not stop accepting cash as a payment method
For a full list of resources and recommendations for retailers and financial institutions click here.