Four Restaurant Strategies for Preventing Employee Theft
Image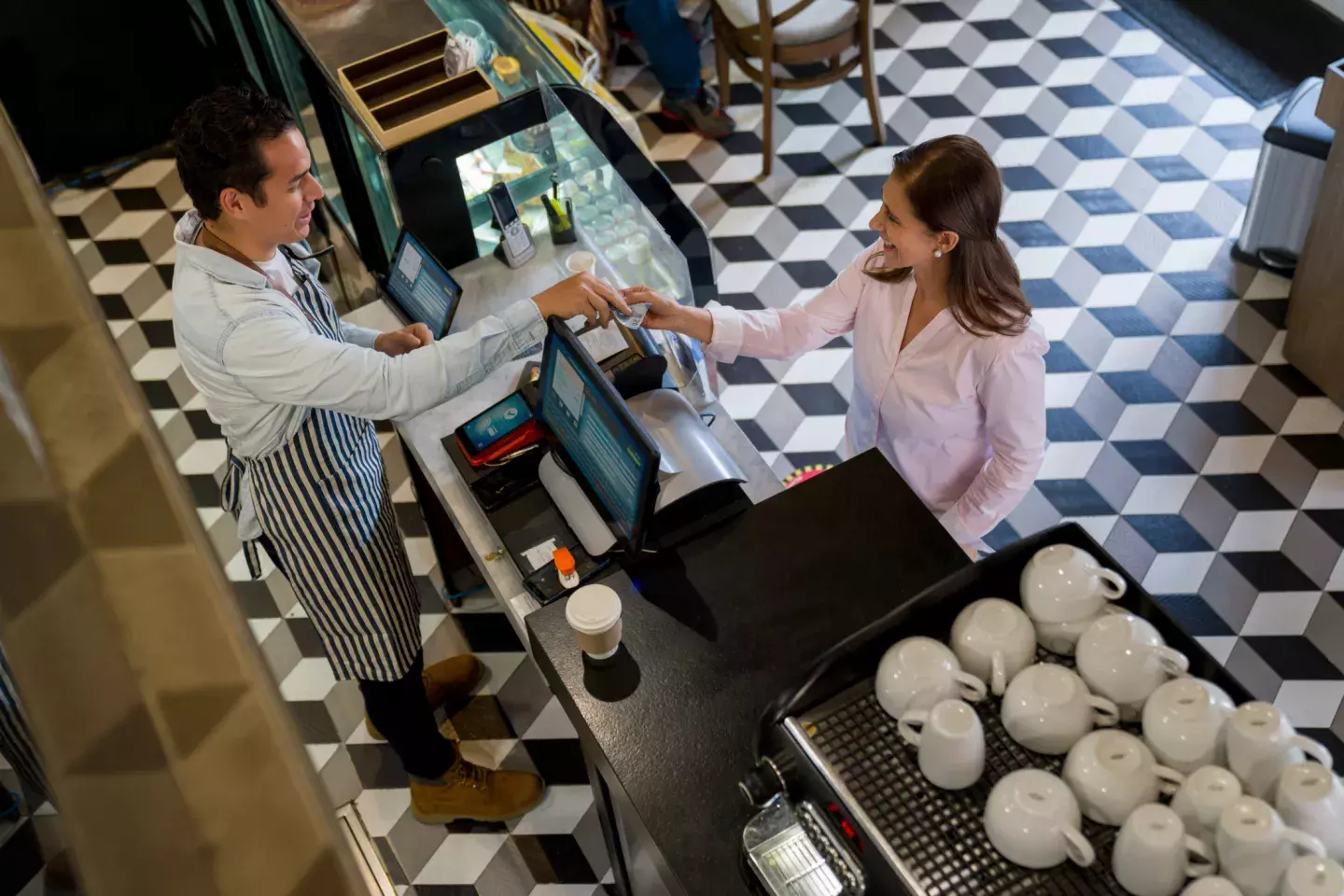 As restaurants plan for a bright future of growth, it's even more important to keep a tight rein on loss prevention. According to the National Restaurant Association, margin pressures are expected to remain high for restaurants, and basic strategies to minimize loss by plugging leaks due to employee theft are key to stabilize margins. That's because, according to the U.S. Chamber of Commerce and the National Restaurant Association, 75% of employees steal from the workplace at least once, and half will steal repeatedly, with internal employee theft responsible for 75% of inventory shortages.
Most restaurants manage to protect back-end operations with video security and strict accounting practices while leaving the front end vulnerable to dishonest employees running fraudulent tip adjustments, short-ringing, or cash register skimming. But there are ways to make these schemes less likely. Here are four strategies for keeping the risk of such losses down.
Create a Culture of Accountability
It may seem sentimental or impractical, but simply establishing a culture of honesty and integrity can go a long way in heading off theft. By setting the ground rules and clearly communicating expectations, organizations can encourage employees to do the right thing. Policies to be covered should include:
Onboarding: New employee training should cover time clock procedures, scheduling breaks, getting manager approval to comp meals, etc. By being upfront about how these things work, and the consequences for not following procedure, employers create an atmosphere of open communication that boosts compliance.
Employee meals: Perks like free or discounted meals are a given in the restaurant industry because they help staff become familiar with menus and incentivize employees to stay. But it's important to be clear about how much is allowed and how often so employees know and stay within limits.
Monitoring: By letting employees know that transactions and video data will be monitored, it not only identifies lesser performers who need training or re-assignment, it also gives the best employees opportunities to be acknowledged, which can inspire loyalty and longevity. 
Improve Cash Handling
If your restaurant handles cash manually, huge losses can occur quickly. But with the right cash handling procedures, you can minimize loss and maximize cash flow. Establish cash management policies that cover:
Cash drawer: Limiting the amount of cash in your register at any given time means you've also limited temptation. Use drop boxes placed near your register and instruct staff to move bills at pre-determined intervals so the register never reaches capacity.
Technologies: Technologies such as smart safes and cash recyclers are also good cash management strategies. They allow restaurants to keep cash secure in the restaurant for pick-up by an armored car and to gain accelerated deposit credit, since the money deposited in the safe is counted as money already in the bank. They also offer restaurant owners insight into their cash flow, identifying who is putting cash in the safe, when and how much was deposited.
Roles: Another best practice is to separate cash management duties so more than one employee is involved. With overlapping responsibilities and oversight, it's much more difficult to manipulate sales figures.
Get a Handle on Inventory
Keeping a close eye on inventory is the best way to prevent employee theft known as sweethearting. Establishing bi-weekly refrigerator counts provides you with precise numbers to compare with sales so you can see when too much inventory is unaccounted for. And although fresh food can vary in size and quality from week to week, having a regular process to track items is an important step to stay on top of supply. With the right system, you can also eliminate waste and lower the cost of carrying extra inventory.
Evaluate Your POS
Theft can happen easily to a POS system that's not designed to catch clever employees. Get started on preventing theft by carefully assessing your current POS system's strengths and weaknesses. Robust POS systems use exception-based reporting to identify suspicious transactions that are outside of a typical range, making it a simple matter to track and investigate when necessary. Some POS systems also use a fingerprint ID reader at terminals so you can easily identify who's responsible for any questionable transactions and respond appropriately. If your POS system doesn't offer an appropriate depth of reporting, it may be time for an upgrade.
As food, labor, and utility costs put the squeeze on profit margins, restaurants can take simple measures to minimize loss from employee theft and other waste. 
Click here for Loomis' guide to cash management for restaurants and here to learn how Loomis SafePoint can help you increase efficiency and reduce costs.