Five Trends Impacting Retail and Restaurant Success in 2021
Image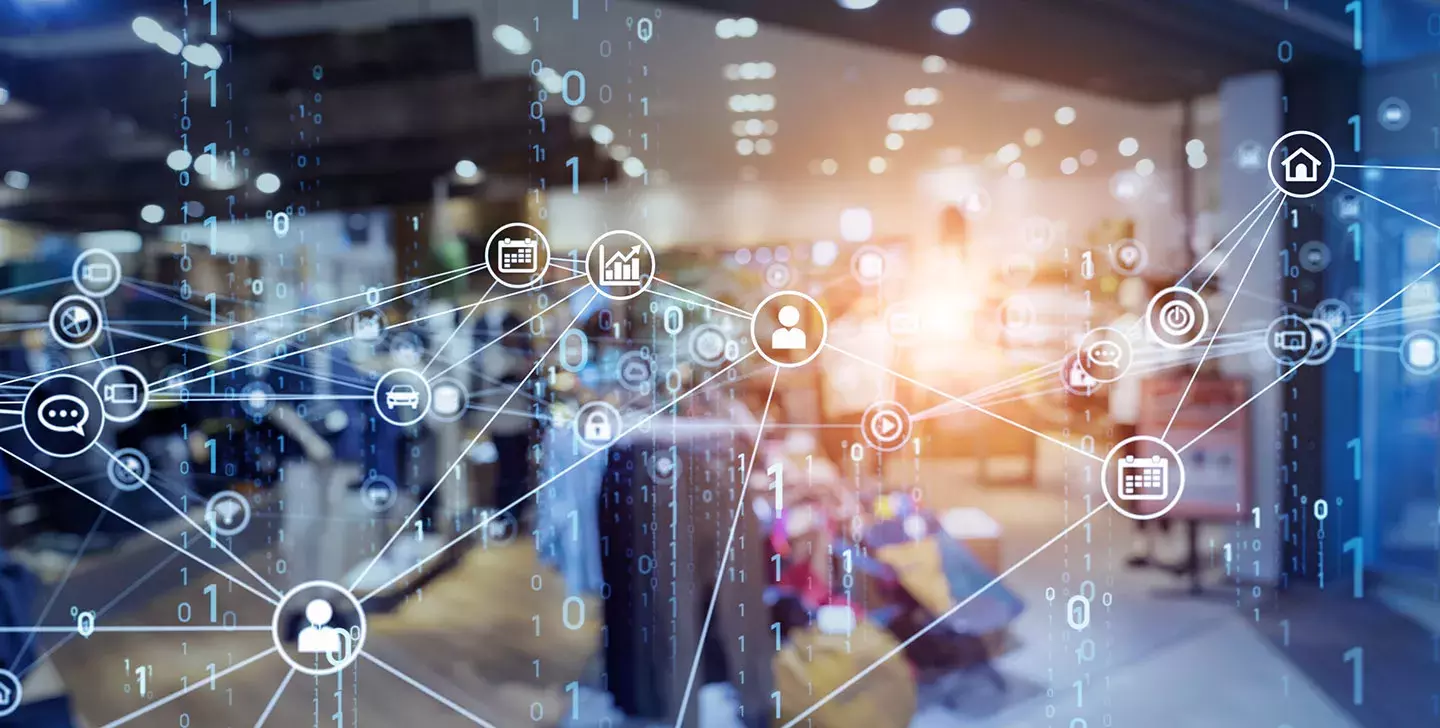 Now that we can take a step back from 2020, we can see how retailers and restaurants have adapted and thrived during the COVID-19 pandemic. Many restaurant and retail leaders quickly pivoted to offering efficient off-premises dining and ordering options like curbside pickup and online ordering, while others adopted third-party delivery services and invested in double drive thrus.
As we look toward future success in the new year, we want to discuss five retail and restaurant trends retail leaders should know as you evaluate your plans for 2021.
1. 2021 wage increases
Did you know that workers' wages increased on January 1, 2021 in 52 cities, counties and states? The new wage increase is reaching or surpassing $15 an hour. In addition, there are many other jurisdictions set to raise pay later this year, along with franchises like Starbucks looking to raise their wages to $15 in the next three years. With the cost of labor increasing, retail leaders should evaluate how much time is spent on low value activities such as counting and recounting cash, building end of day deposits, driving to and from the bank and standing in line once they are there. Time and cost of labor will be more valuable than ever in 2021 and leadership should see if there are additional ways you can save on labor costs through the adoption of technology and automation.
2. Banking Fees
The pandemic has caused many financial institutions to close branches temporarily or permanently, meaning the lobbies of those that remain open are busier than ever. To reduce foot traffic from commercial customers in favor of personal banking customers, banks increase fees for services like commercial deposits and change order fulfillment. With the combination of the labor costs associated with going to the bank, plus raised fees for depositing cash and managing a retailer's account, or multiple accounts, many banks and credit unions point their commercial customers toward services provided by an armored carrier such as cash transportation, and smart safes.
3. Smaller Footprints
According to Restaurant Dive, more than 110,000 restaurants had to close their doors in 2020. Even huge brands like McDonalds, Taco Bell and Arby's closed a significant number of underperforming locations. Many restaurant and retail chains are looking to optimize their portfolios by leaving a smaller footprint in 2021, but what does that mean? Smaller dining rooms and larger drive thrus, or more curbside pickup options. In addition to changes in the physical sizes of restaurants and stores, many retail chains are looking to move out of urban areas where there are large office buildings. These office buildings won't reach 100 percent capacity anytime in the near future with the adoption of more hybrid working models which will hurt overall foot traffic in urban areas.
Retail leaders should consider what it will take to run these new locations efficiently. With this shift to smaller footprints comes the opportunity to integrate better technology and automate more functions. Retail leaders should take this into consideration when planning new stores and remodeling existing locations. An all-in-one solution, like smart safes, can store cash safely, detect counterfeits, and count, track, and deposit it. Smart safe solutions also eliminate the need for multiple vendors which will streamline the buying and training processes while bringing down labor costs.
4. Payment Evolution
The COVID-19 pandemic has further accelerated mobile payment adoption as consumers of all ages have become proficient in ordering and paying for purchases through apps, whether for delivery or pick up. As stores take in less cash, they may find that the cash handling solution they put in place 5-10 years ago no longer fits their business needs. As restaurants and retailers lean toward leaving smaller footprints, there are newer, smaller and more cost effective smart safe options that are perfect for smaller locations with a high amount of digital payment transactions.
5. Data. Data. And More Data
It is no secret that data is the key to success for any business, and customer data is invaluable to restaurants and retailers. However, customer data isn't the only data retail leaders should care about. We will continue to see ongoing trends of automating and connecting more technology throughout a restaurant or retail enterprise. You can use this new level of data to understand your current cash position at any given moment and reconcile deposits daily. In addition, the sharing of this data can be automated to directly upload to an Enterprise Resources Planning (ERP) software or Treasury Workstation. Access to all this data allows leadership to make real-time business decisions at the corporate level.
The restaurant and retail industry is changing more rapidly than ever. Some industry experts believe this is due to the COVID-19 pandemic, while others believe these changes were inevitable. Retail leaders need to be aware of the above trends and understand how they're impacting the bottom line of your business. Now is the time to consider where you can adopt new technology and automation to create valuable insight into your restaurant's' operations and reduce costs wherever possible.